d.fun
Posted on June 07 2017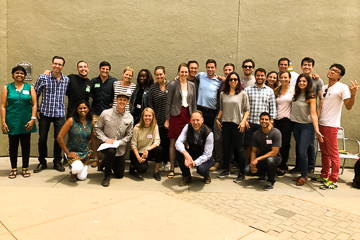 In many of the entrepreneurship classes I took at Stanford Graduate School of Business, I met a number of highly successful entrepreneurs who came to class and spoke about their entrepreneurial journeys. They shared not only what it took to launch their companies, but the struggles and triumphs of scaling their ventures. The great thing about a closed classroom conversation is the protagonists are often very open and honest. In all the enlightening lectures I sat through, I noted some common behavioral themes - fear of failure, self-doubt and analysis paralysis.
I can proudly say that I went through all these challenges and many more as I took Zofie from a mere idea to reality. I did this through an accelerator called Launchpad at Stanford d.school. I really don't think I ever seen so much intensity and failure packed into 10 weeks. But, with this failure, came incredible learning.
I realized I was uncomfortable and outside my comfort zone every day of the accelerator, but that led the best ideas. I realized that creating detailed spreadsheets, workflows and presentations on my computer is not going to help launch my endeavor. I also realized that entrepreneurship can be lonely and surrounding myself with the positive energy of other Launchpad teams provided perspective
A successful serial entrepreneur once told me – as an entrepreneur, there were will be incredible highs, and there will be real lows. However, reality lies somewhere in between. I think this statement pretty much sums up what I have been through in the last 10 weeks and as I move forward to the next phase of my venture, I will hold on to this because I already know that I am going to need it.